Create a campaign that promotes Science Gallery in a unique and interesting way that separates Science Gallery from everyday brands and promote Science Gallery as an ever growing network.
Science and art both have the same end goal. Both science and art are human attempts to understand and describe the world around us.
Science and art compliment each other based on their differences.
Science is an exploration. Art is an expression.
Truth and beauty.
Science is the truth and art is the beauty.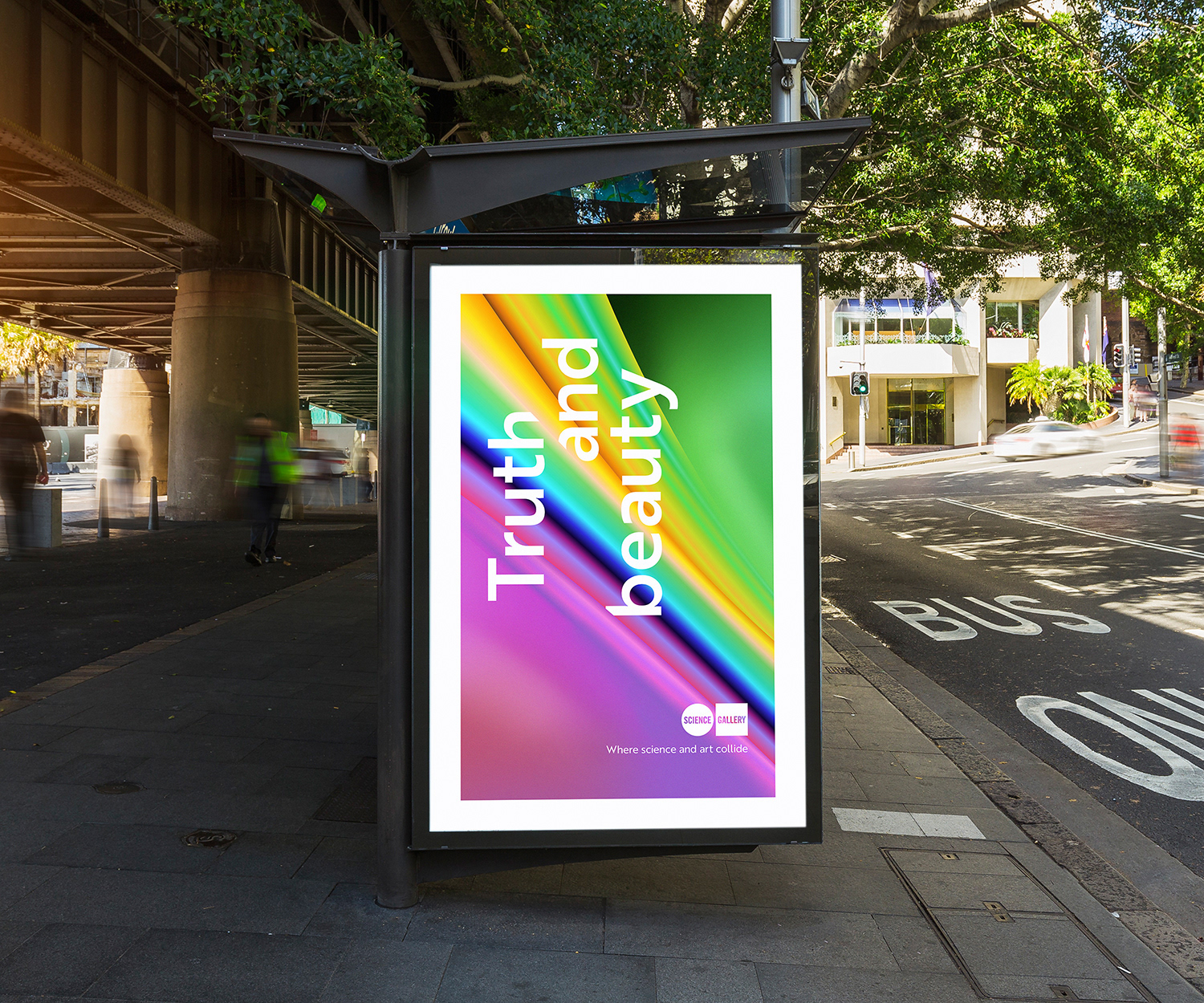 The campaign will include OOH media that uses the art that is influenced by science with the copy 'Truth and beauty'.
The copy and art will merge and collide to represent that the Science Gallery is where art and science collides.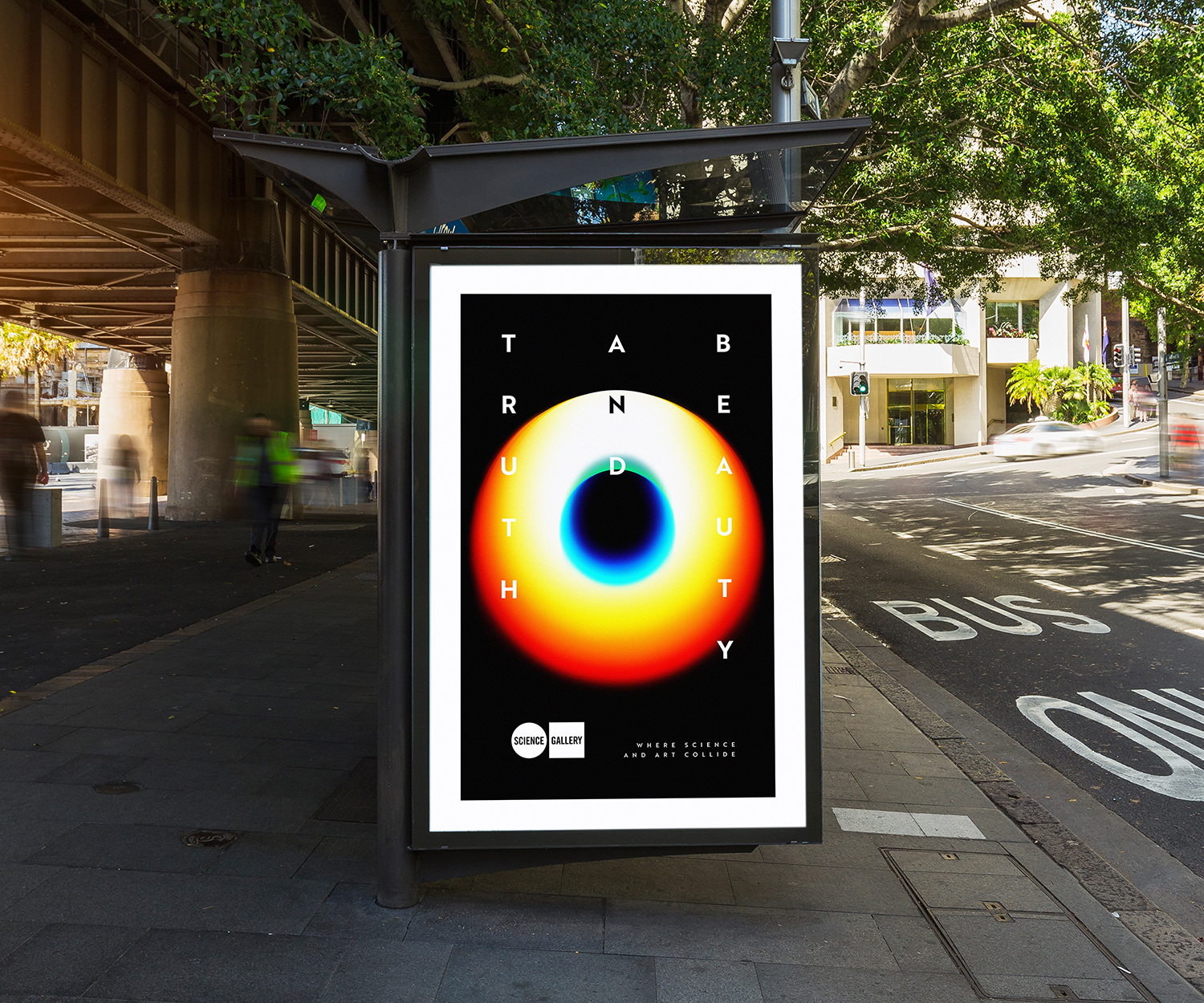 The OOH media would be extended to putting the theory into action on a bus shelter.
The roof on the bus shelter would be replaced with defective glass which would produce the chromatic spectrum on the ground when light from above transitions through the glass and produce a physical light experience for the public.
The campaign will take advantage of the glass exterior to the Science Gallery.
Again putting theory into action a pane of glass will be replaced with defective glass, a light beam will be directed at the defected glass pane to produce the chromatic spectrum on a white stud wall inside the Science Gallery forming part of an exhibition.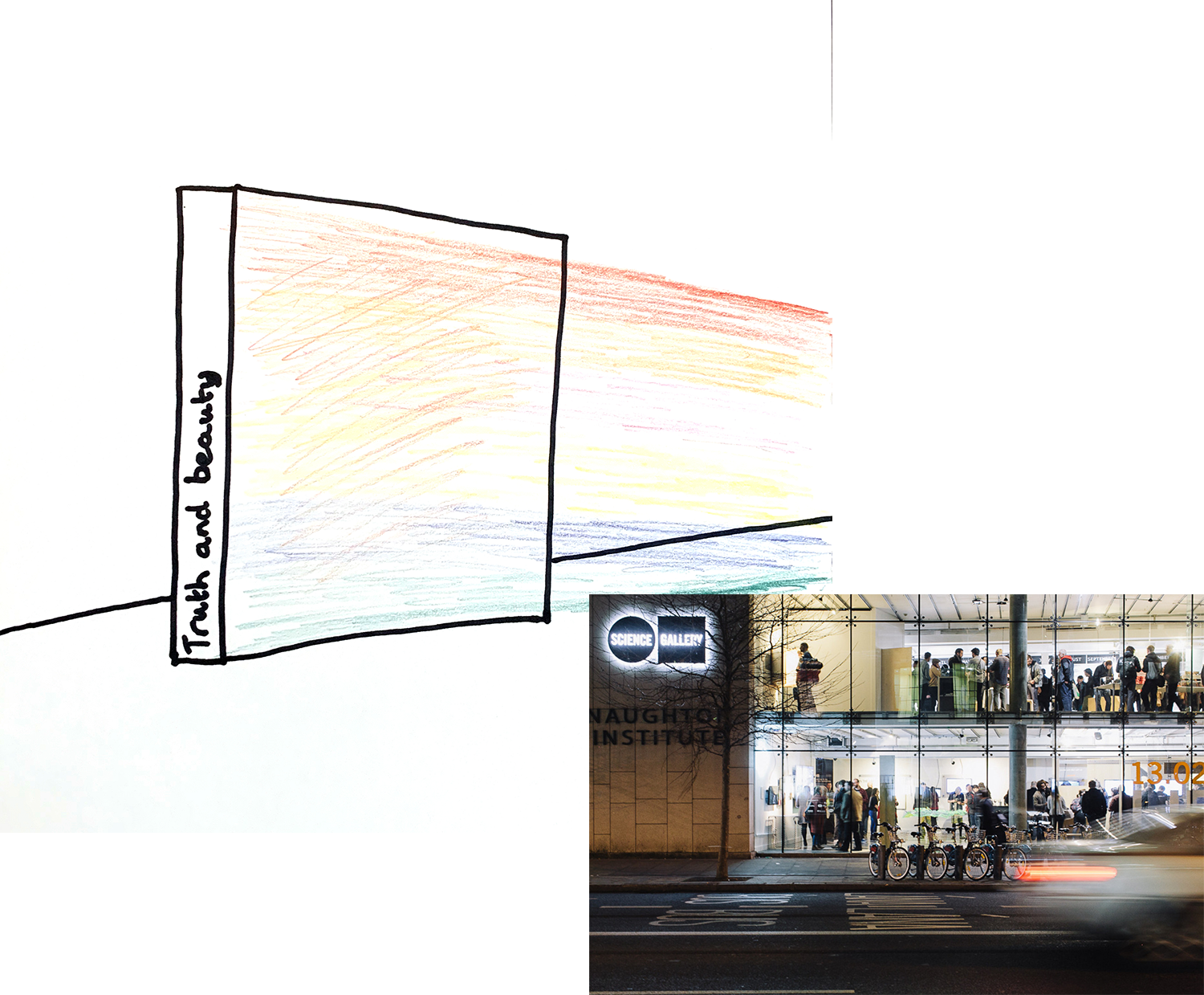 The campaign will include the paint pouring art and other painting techniques in the form of graffiti and murals across the city of Dublin as OOH media. The murals will allow graffiti artists to experiment with new painting techniques.
The street art will communicate Truth and beauty and The Science Gallery is where science and art collides.
The audience can interact with the murals with Augmented Reality on their mobile phones where the mural will transform into 3D layers which the audience can walk through and explore producing an immersive experience.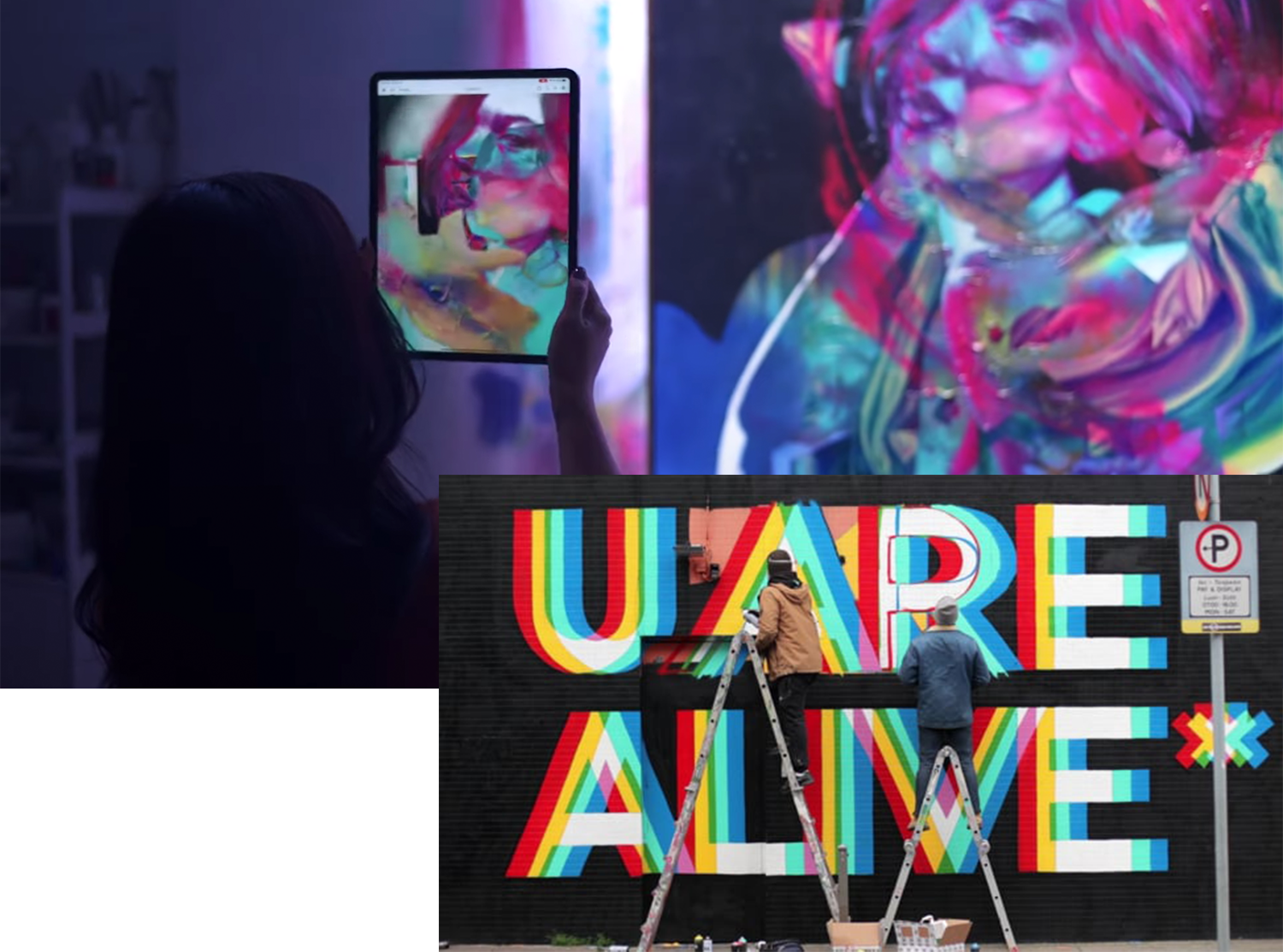 The campaign will produce a weekly online video series 'Truth and beauty' which is based on science and art colliding.
Each week the series will take someone from a science background and someone from an art background where they will collaborate and produce a unique piece of art inspired by science. The series will show their creative processes and how they influence each other.
The scientists and artists will be from the same countries as the various locations in the Science Gallery Network to represent the growing network.
What could be created if a chemist collaborated with a fine artist or a physicist collaborated with a visual artist?