Develop an idea that uses delivery as part of the Burger King app to delight and surprise 18-24 year old guests. Your idea should differentiate Burger King from its competitors and leave the audience with the long-lasting impression that Burger King is better than you think.
18-24 year olds love socialising with friends, meeting new people and dating. However, during the COVID-19 lockdown people aren't getting the opportunity to get out and meet each other on dates. This has seen the increase in usage of dating apps which have all seen an increase in sign-ups, swiping and messaging.
Encourage 18-24 year olds to stay at home and respect social distancing advice by going on a video call date. With 2 for 1 Burger King meals delivered to both their doors, through the Burger King app, how could they resist?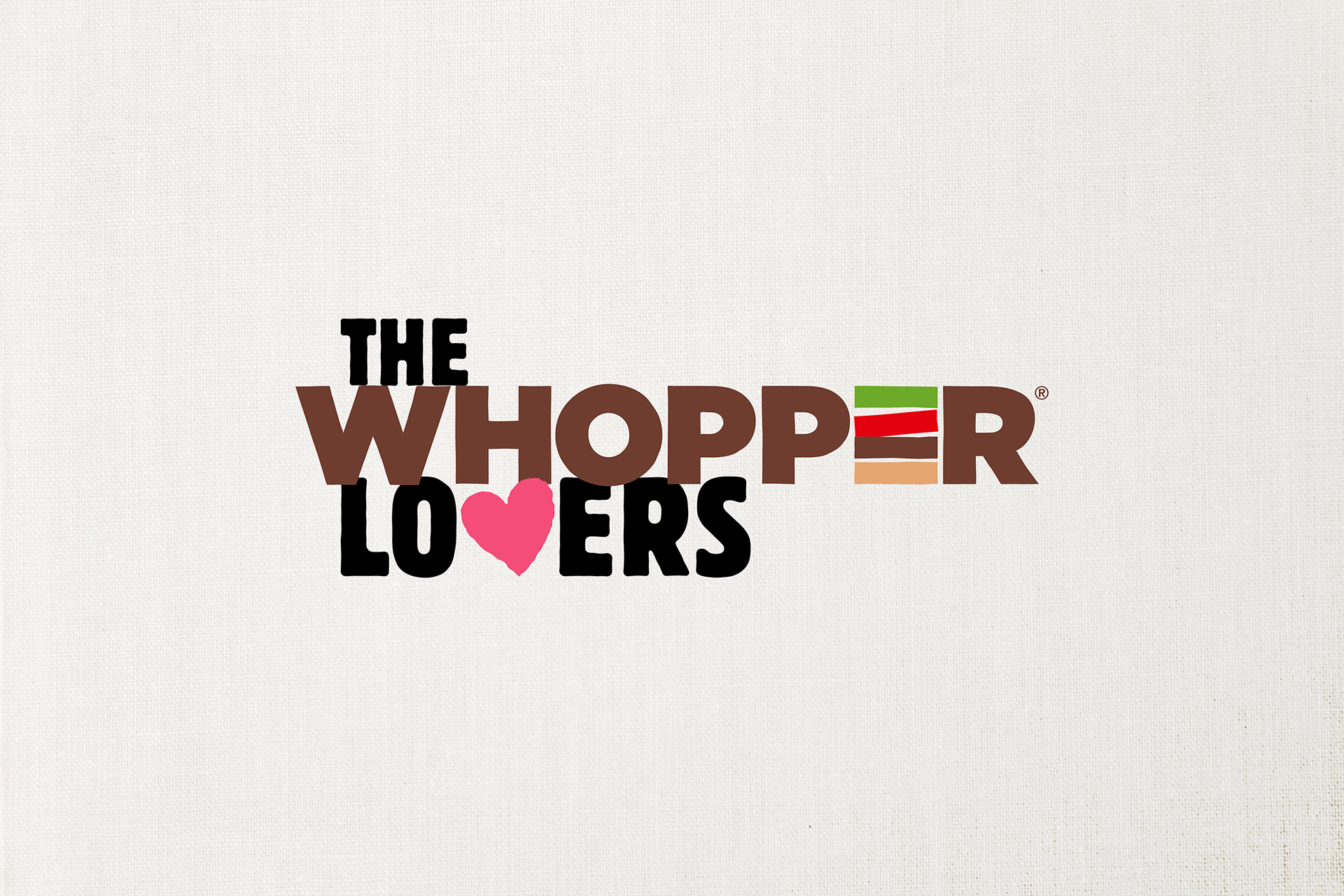 Many young people, and couples are still ignoring the social distancing rules during the COVID-19 lockdown. 
'The Whopper Lovers' campaign encourages young people to stay at home and still get their dating fix.
All they have to do is, jump on a video call date, with 2 for 1 Burger King meals delivered to both their doors with a few added romantic experiences and twists, all through the Burger King app.
Turning lockdown into a positive and creating a connection between young people and Burger King.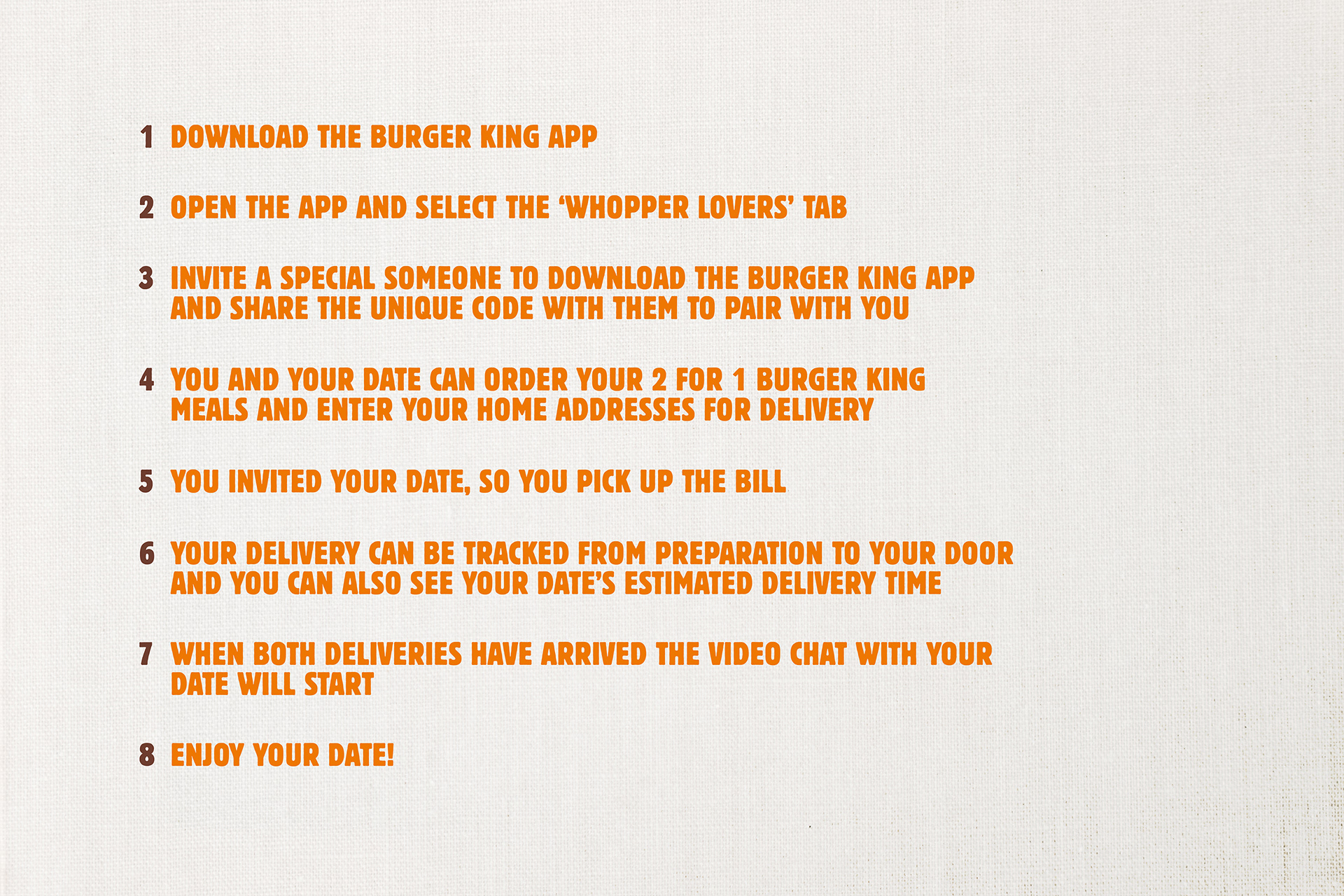 When both people are within delivery distance of any Burger King Restaurant, they can avail of a video date with the 2 for 1 deal on Burger King meals. Both orders will be delivered within 3 minutes of each other so no one is waiting on their other half.
To add to the romantic experience during the date Burger King will provide questions and tasks to spice up the date on the napkins provided with the food delivery. A lifesaver during those awkward silences.

Burger King will also throw in a free candle to each delivery to make it a true romantic experience.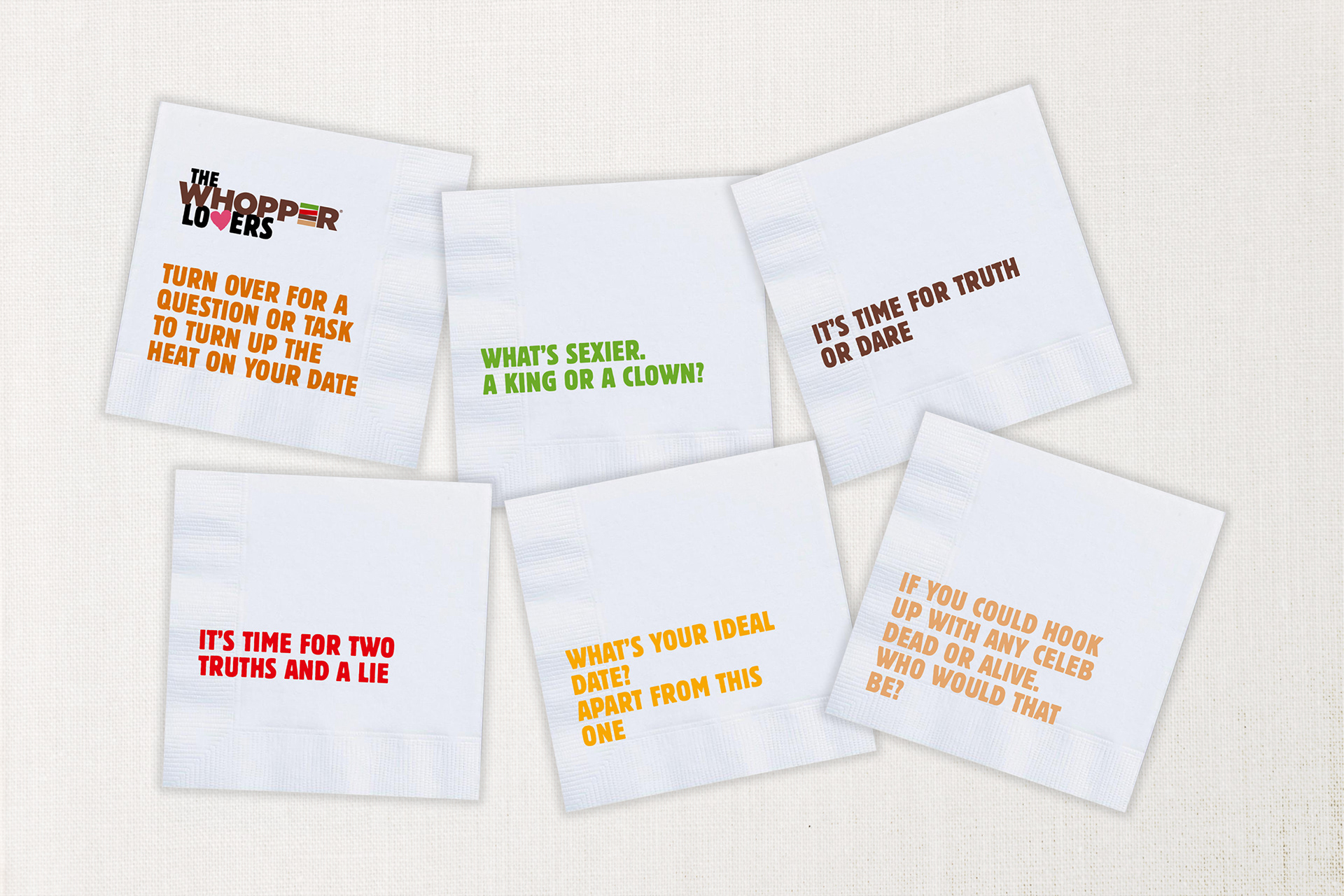 Users can virtually transport themselves and their date into a non romantic Burger King restaurant or a more romantic location like a restaurant or a beach with moonlight by virtually changing the background and avoiding your untidy room in the background.
To make things more fun on the date users can use Augmented Reality features to add accessories and filters to their body such as a crown, just like the King himself.
To add further to the romantic experience Burger King will remind users of the 'Whopper Lover Jams' Spotify playlist to play in the background. The songs get more hot and heavy as the playlist progresses.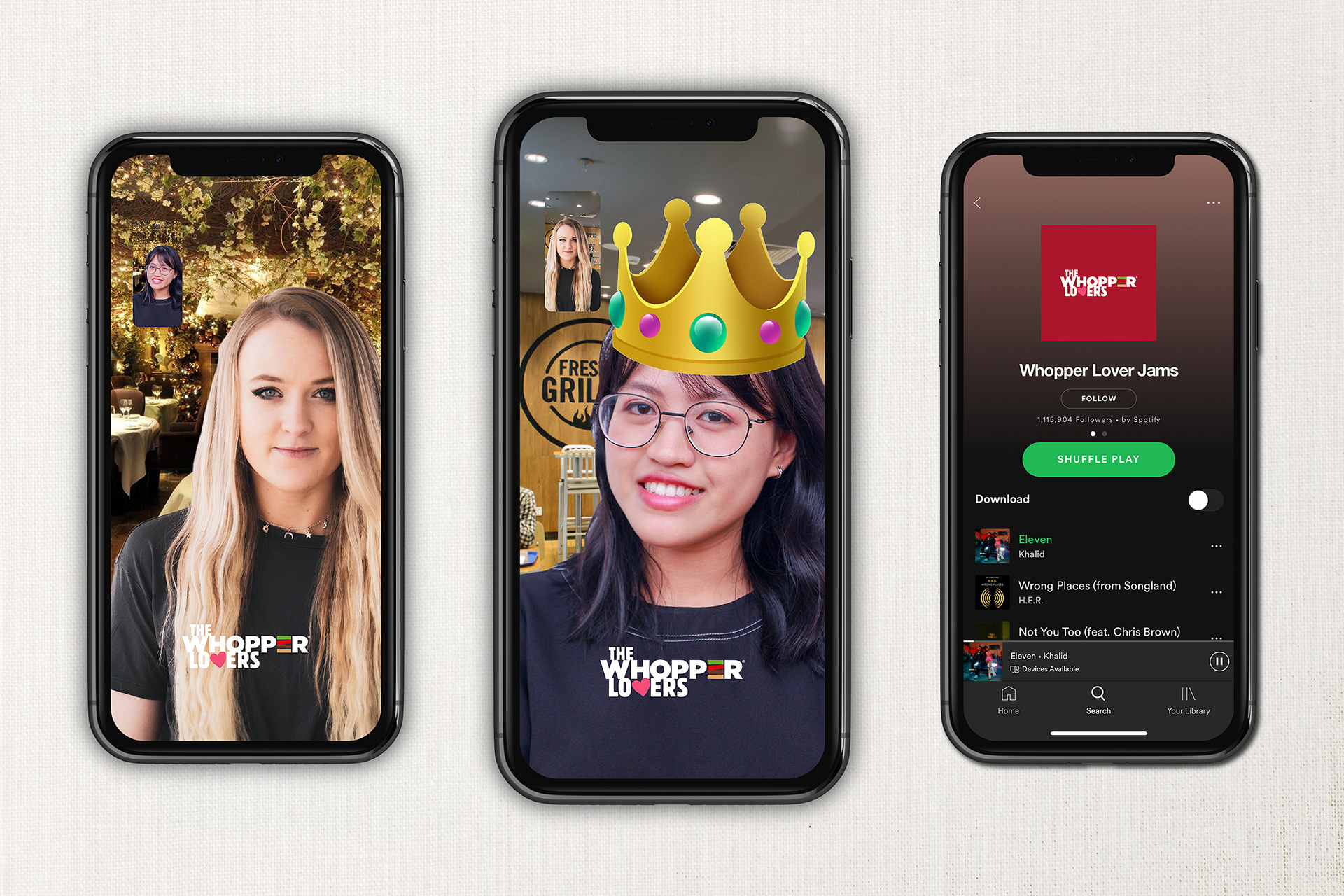 The campaign includes ads on social media and dating apps to get the word out and connect with young people during these turbulent times. Allowing Burger King to steal the limelight from their competitors.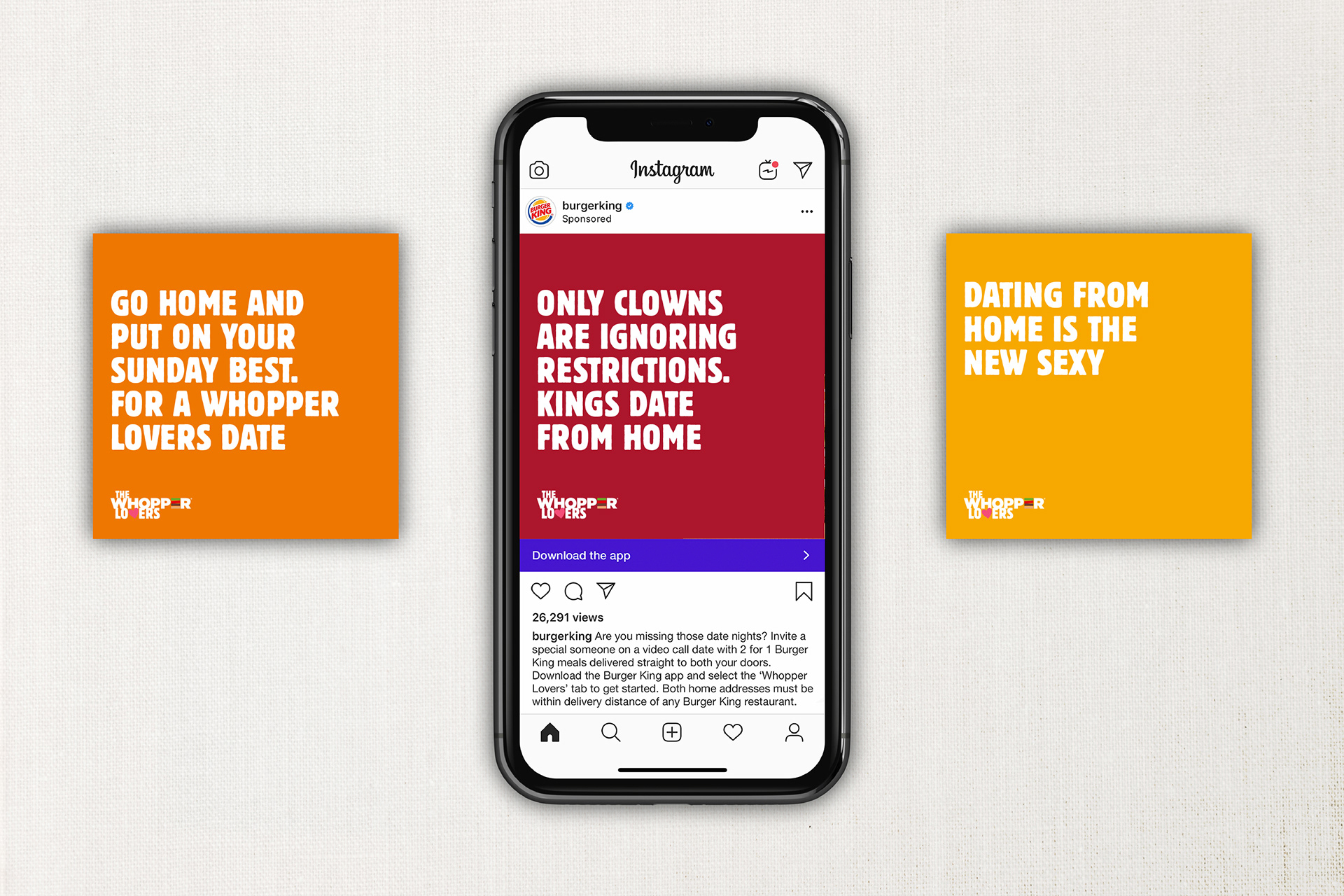 OOH media will be placed in hidden areas that young people would socialise but would not want to be seen by the public i.e. alleyways.
The messages will be painted by graffiti artists and they can bring their own art style to the campaign.