Strong Roots offer a growing range of plant-based products. Create a campaign to position Strong Roots at the forefront of the movement to minimise food wastage.
Around 30% of all food that is produced is wasted. When food is wasted so is the energy used to grow, harvest, package and transport it which has a huge negative impact on climate change. 
Approximately 80% of food waste is avoidable food waste that was wasted because it wasn't used in time or too much was cooked or served. Most food waste ends up in a landfill where it produces methane, a greenhouse gas. Addressing this issue will deliver the greatest benefits.
Strong Roots was founded in 2015 and offers a growing range of plant-based products. They have a strong position against waste, of all kinds. The campaign will provide modern recipes that use leftover food that can accompany the Strong Roots frozen products while acknowledging the negative impact on the planet that food waste has.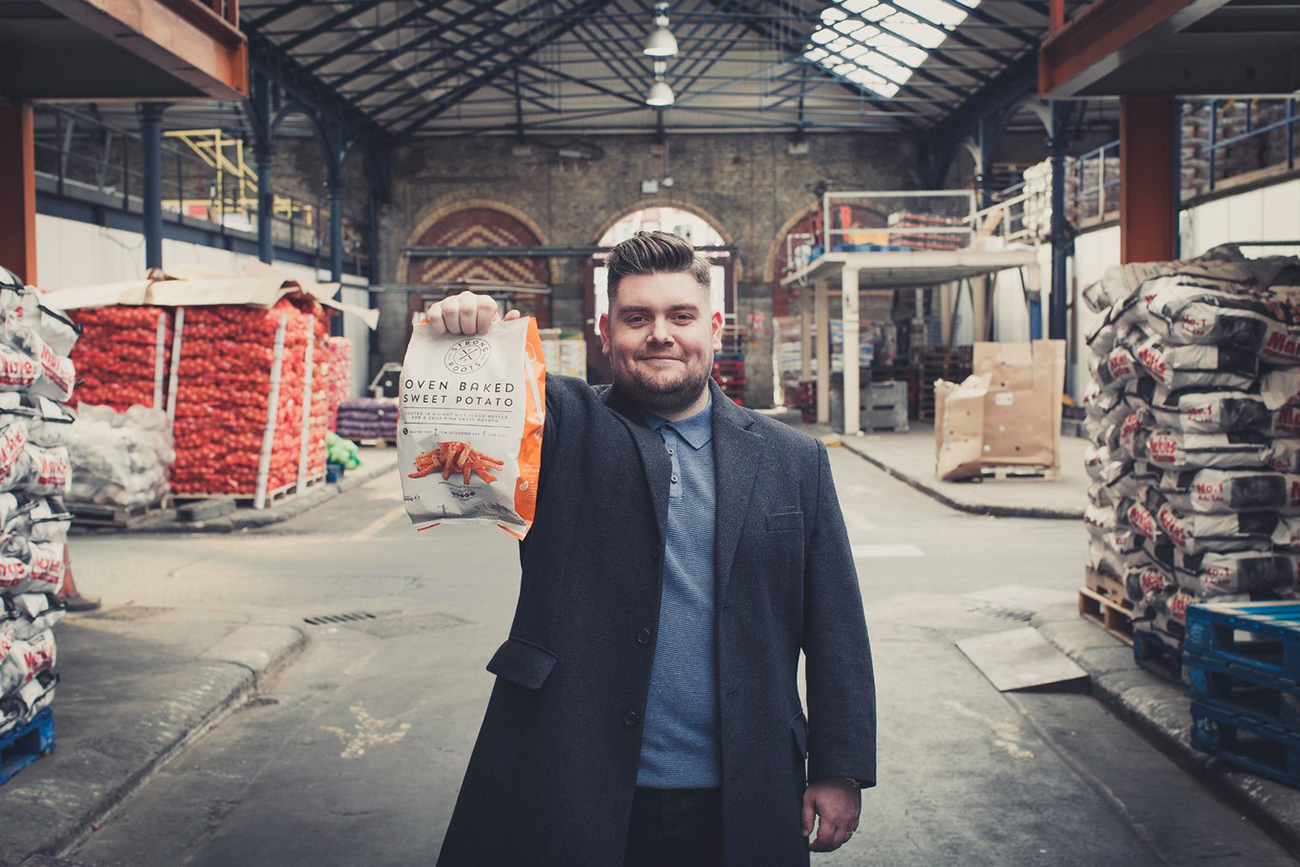 The campaign will include posts on the Strong Roots social pages that will include striking images of climate change and recipes that can save the planet.
On Instagram stories the campaign will show the recipes in action similar to the 'Tasty' videos.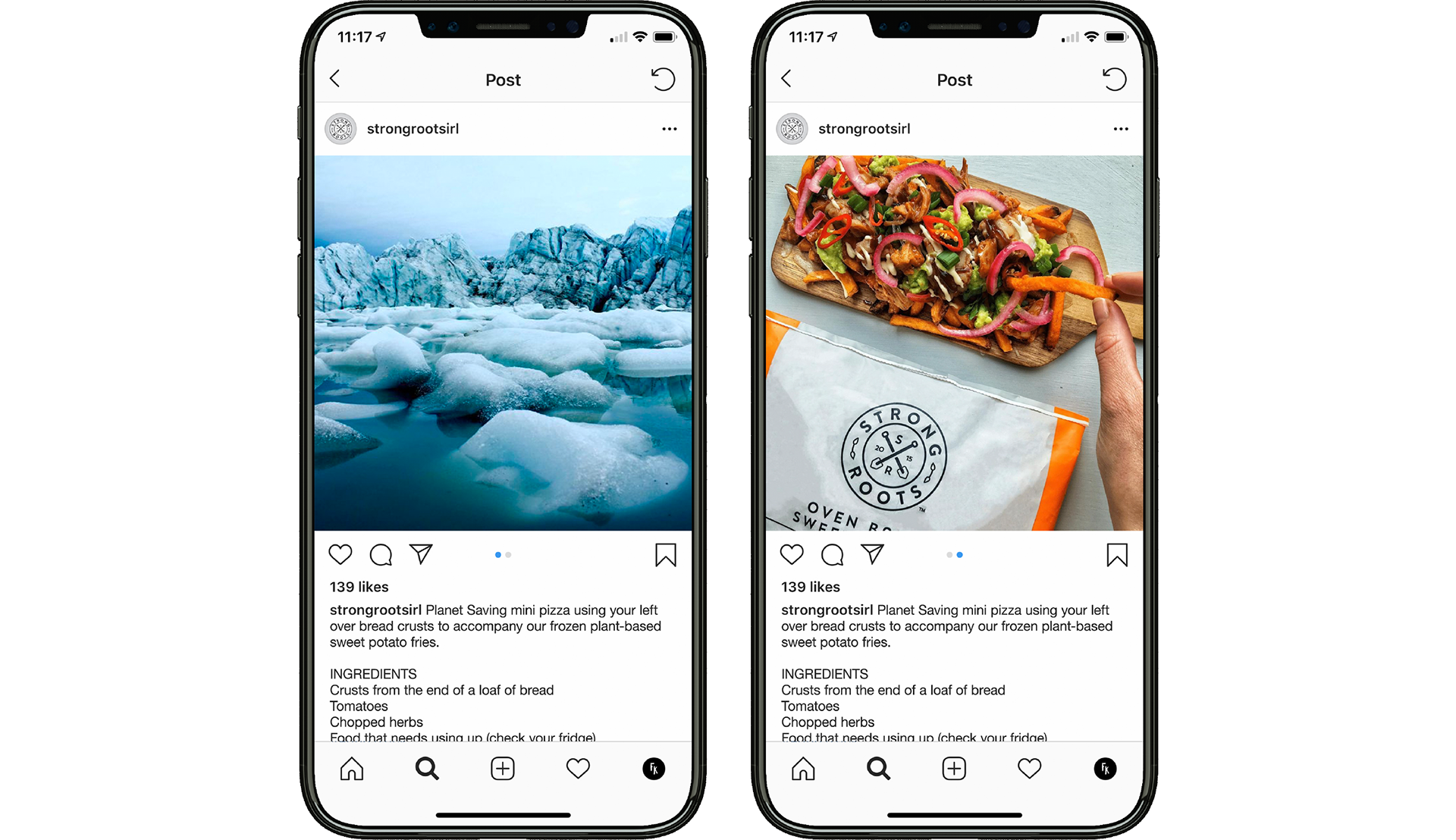 The campaign will include OOH media that will use striking images of climate change. The media will allow the public to interact with the billboard by taking the Planet Saving Recipes from the billboard that are stuck on like post-it notes however under the recipes is the image that has not been affected by climate change which is revealed as the recipes are taken off. Taking a recipe represents making a contribution to saving the planet.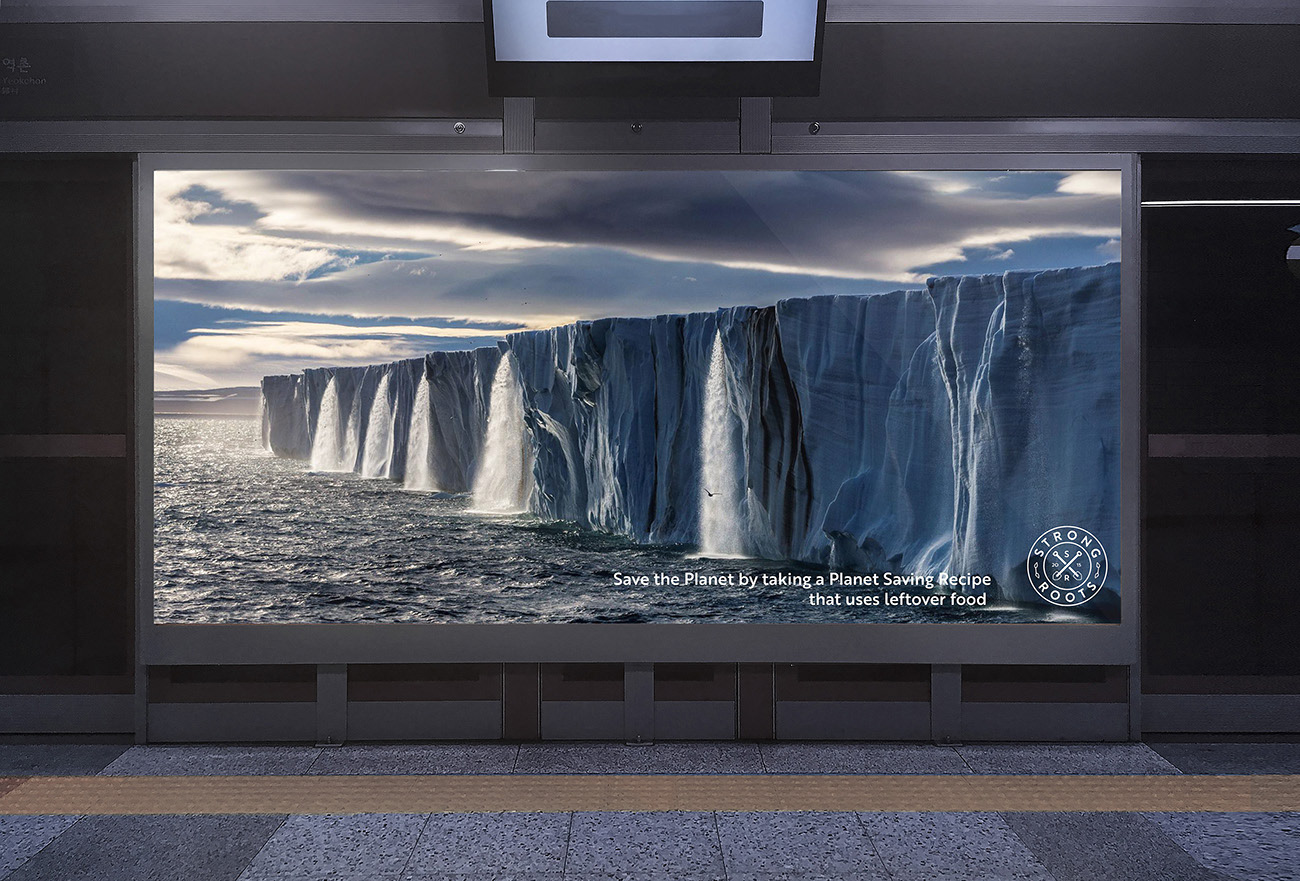 The campaign will produce a book that is packaged as a climate change book with striking images of climate change that is similar to a National Geographic stunning photography book, however inside will be the recipes for the leftover food and information and history of Strong Roots, the negative impact of food waste on the earth and information on healthy, sustainable frozen food.